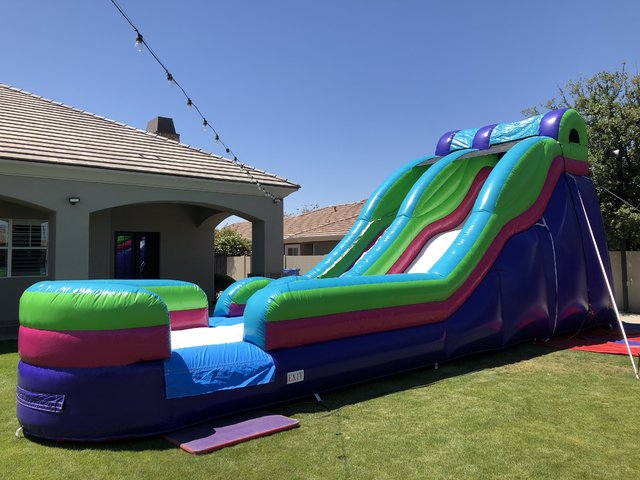 19' Rip Curl - NEW!!
Actual Size: 39'L x 14'W x 20'H




Get ready to have have fun on this awesome slide! At just over 19' tall the Rip Curl slide towers over its surroundings and is sure to impress any thrill seeker!
It features a wave or bump on the way down and an extra long splash pad to slide in for a ripping finish. T
his is a very large unit so we will need a clear level path 48" inches wide from the street to your setup location. This unit will need a space 18' wide by 42' long that is clear overhead for setup.
MINIMUM of a 48" gate and a 48" clear path is REQUIRED for set up of the slide.