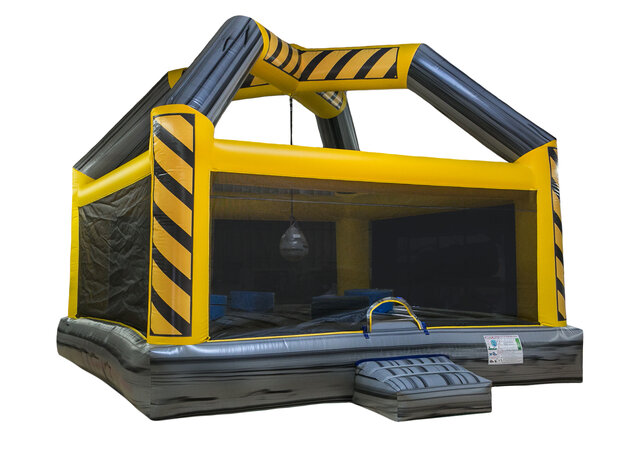 COMING SOON! - Wrecking Ball




$300.00

Plus Tax

Please call to reserve this item.

COMING SOON!! Dreamland Bouncers has a fun and exciting Wrecking Ball game that will have you and your friends rocking and dodging with fun. This inflatable Wrecking Ball game offers riders a number of challenges, including balancing yourself on a pedestal while dodging the wrecking ball. The purpose of the game is to be the last rider left standing on your pedestal. The soft wrecking ball dangling in the middle of you and your 3 opponents will get tossed around from one to another as you try to knock off your opponent. See if you have what it takes to win the Wrecking Ball game.