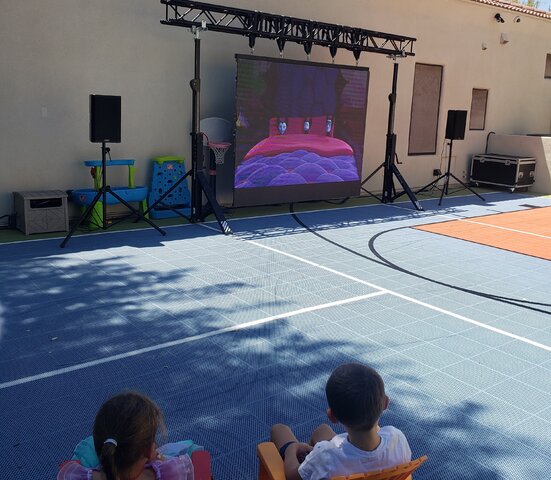 10 Panel LED Screen




$1,049.00

Please call to reserve this item.

Have your own personal LED Jumbotron for your next party or event. This 10 panel Led screen provides you with a 115" TV screen that can be used anyime, anywhere. Set it up next to a pool for a Dive-In movie, or in park for a community movie, or in your own driveway for an ultimate gaming center. Watch Live TV, play movies or games or hook up your laptop for limitless possibilities.
**REQUIRED** 2 separate electrical circuits are required. Please make sure you have 2 circuits, not just outlets, available. Generators are available to be added on if in a park.