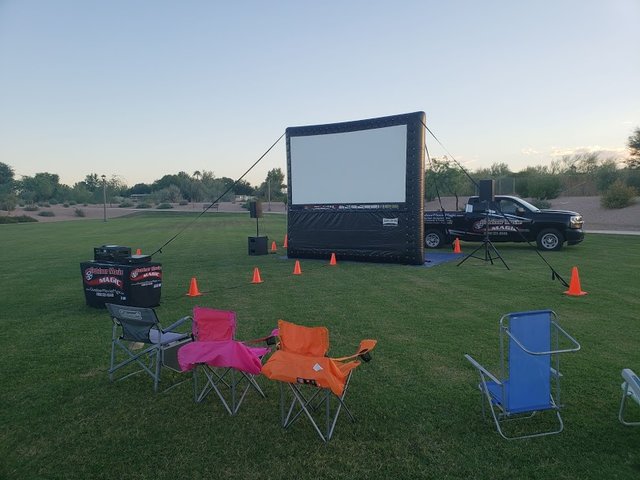 12' Screen- Package 1




$555.00

Plus Tax

Please call to reserve this item.

The 12' screen is perfect for smaller crowd sizes. Ideal for 75-125 guests but can accommodate up to 175 guests or more. This package includes a 12' x 7' Airscreen movie screen, HD Projector, Blue-ray player, two 1000 watt speakers, generator to power it all and an attendant to run and manage the equipment for your event. The attendant will play music before the event, and if you have a presentation or slide show, they will play the slides before the movie event starts allowing you to promote local businesses or sponsers, upcoming community events or recent community pictures.